START your next big project.
We do our best work when we're organized and disciplined with our time. That's why we created TimeTag. By recording, organizing and understanding our time, we can better organize our personal and professional lives--and achieve the goals that matters to us.
TimeTag is a time tracking tool to help you organize your time in an efficient, fast, and mobile way. It's always with you, whether you're on your iPhone, iPad, or at your desk.
It intelligently groups your time records by activity, and lets you easily export your data at any time, as a spreadsheet or visual report.
You can download it today for free on iOS & macOS.
It's also now available on the web for our Pro customers! Start your free trial today.
What People are Saying
"Genius app" - US App Store Review
"Essentially, what [TimeTag is] doing is making people's jobs and lives a whole lot easier" - Evan O., User
"Exactly what I needed" - US App Store Review
"TimeTag can't be beat." - Australia App Store Review
TimeTag is free to download on iOS & macOS. It's available to use on the web for our Pro subscribers.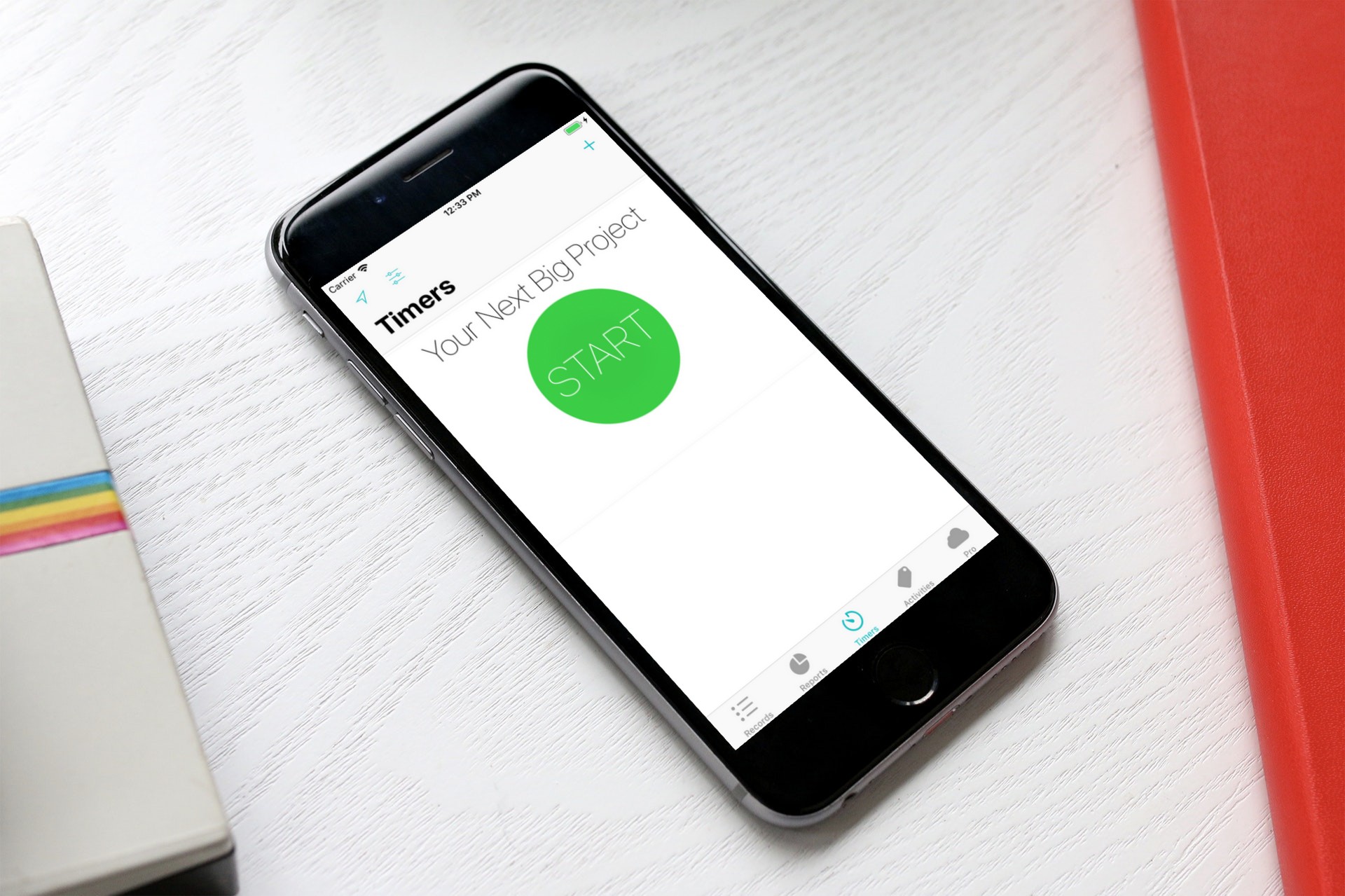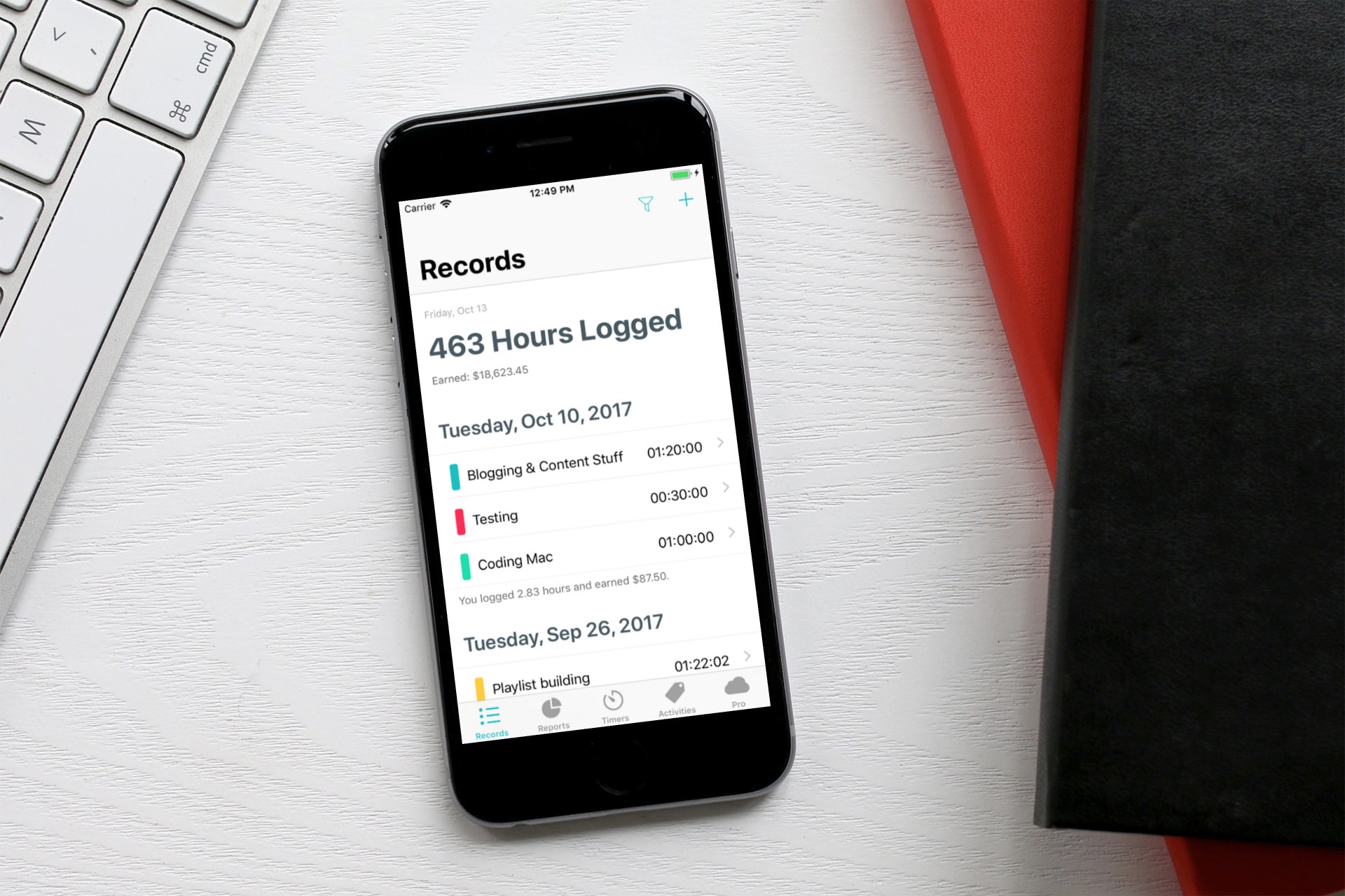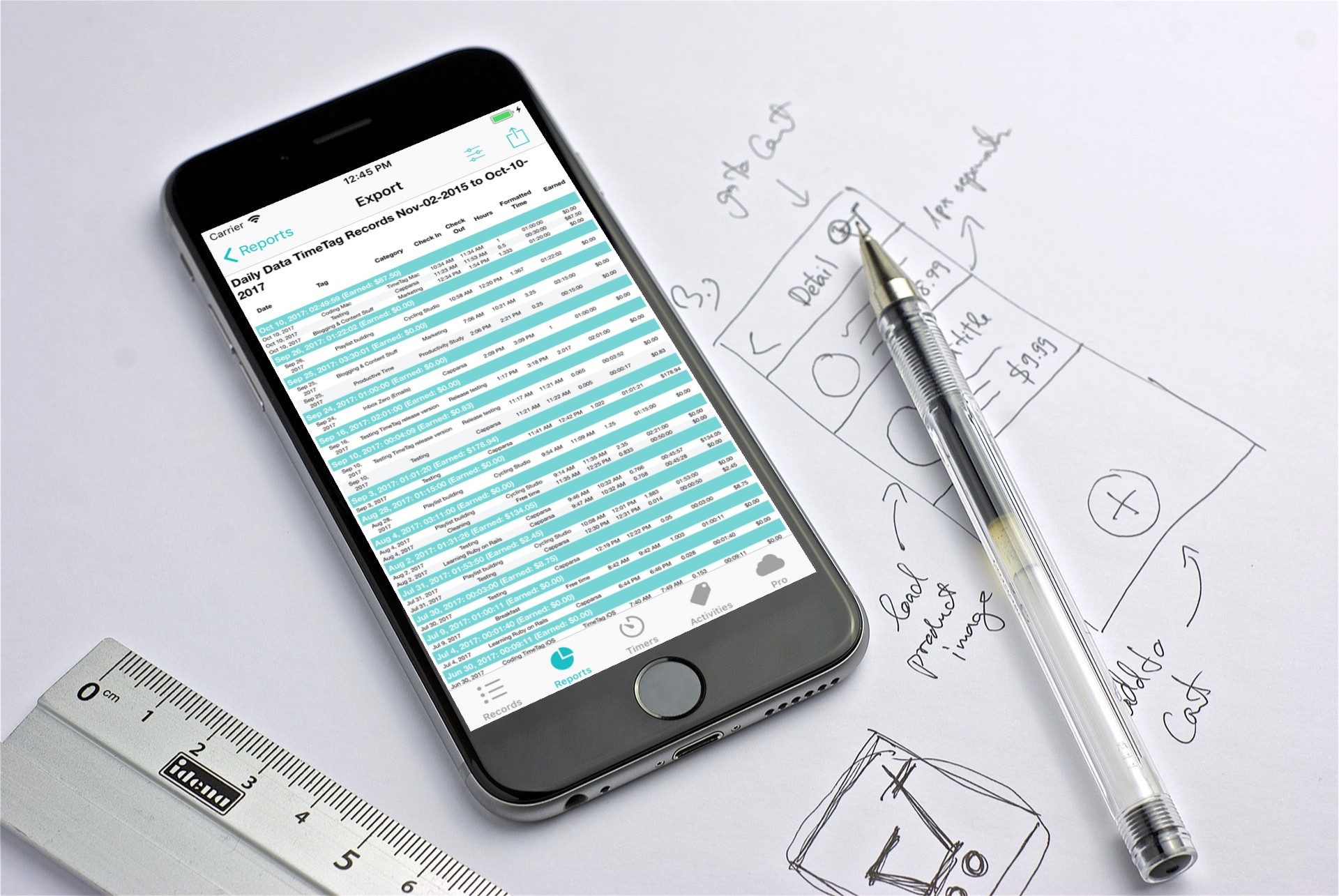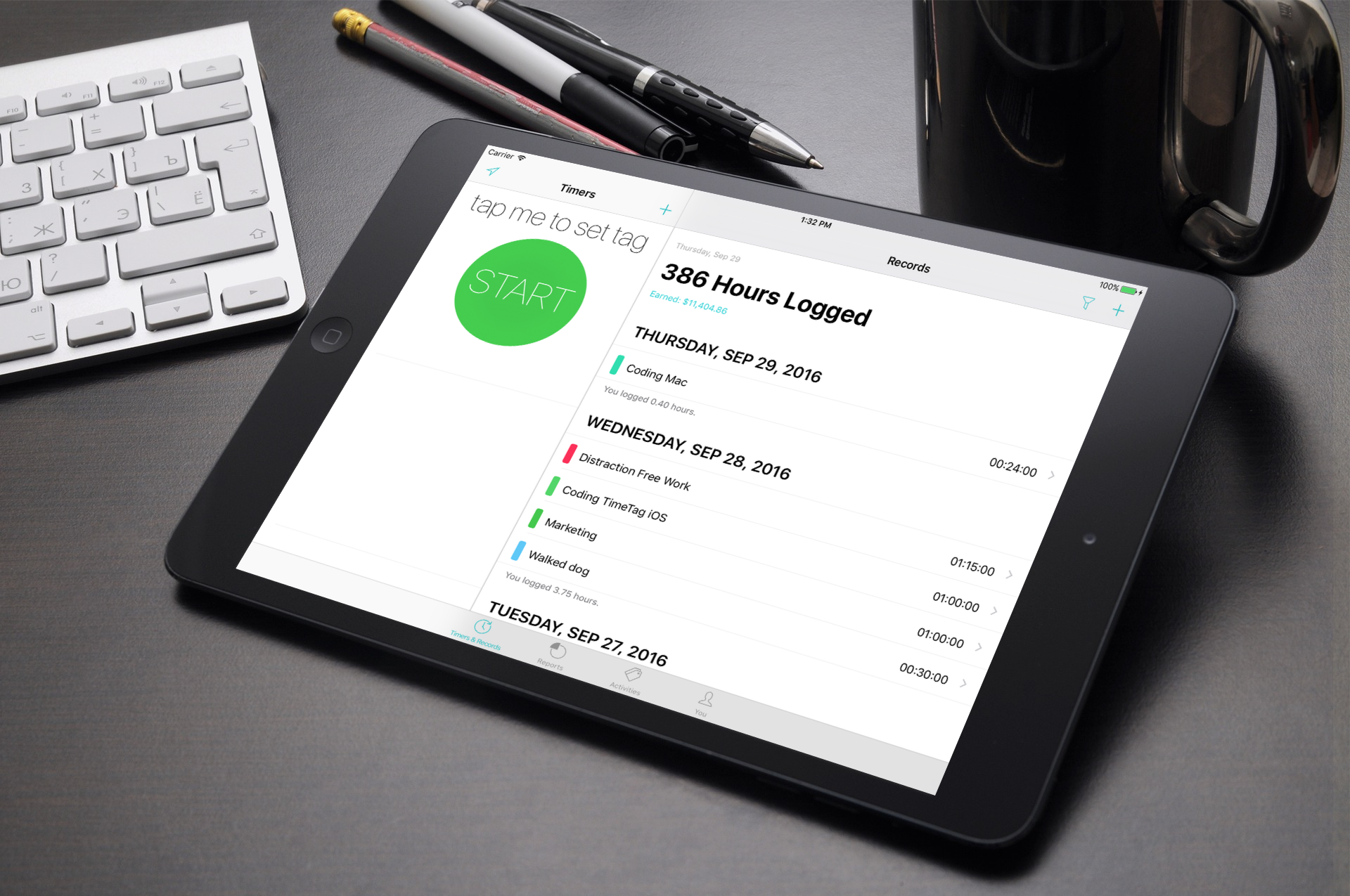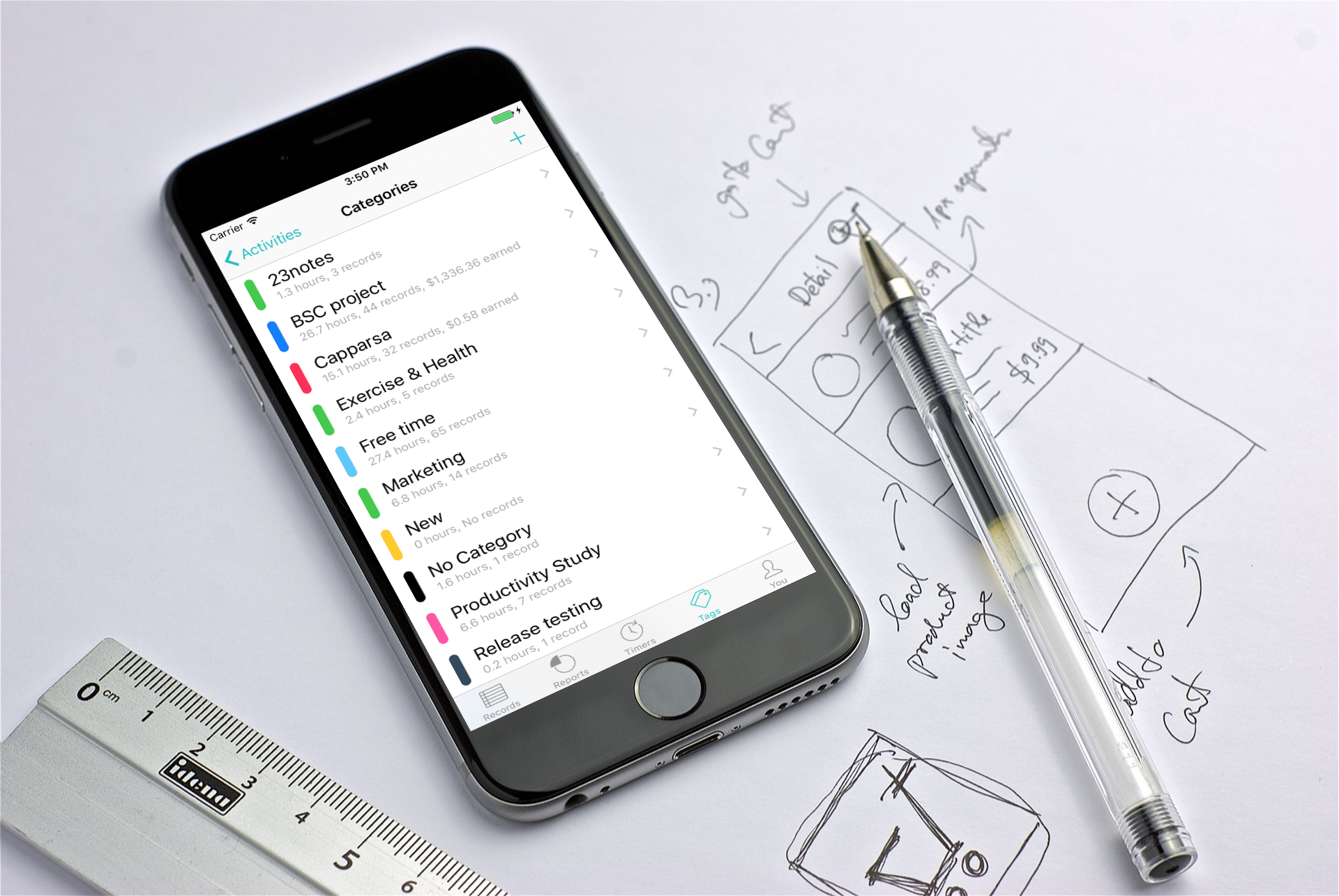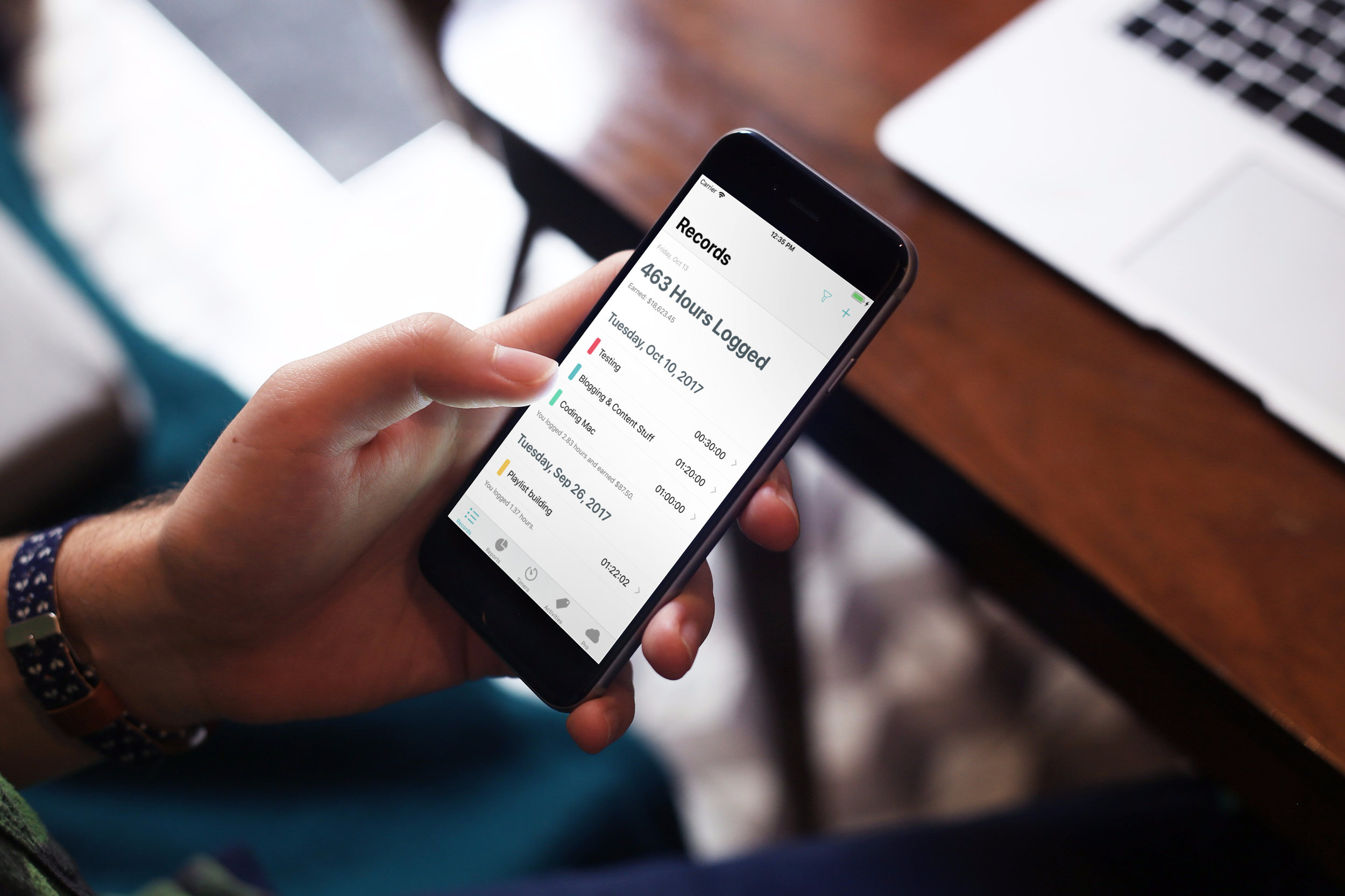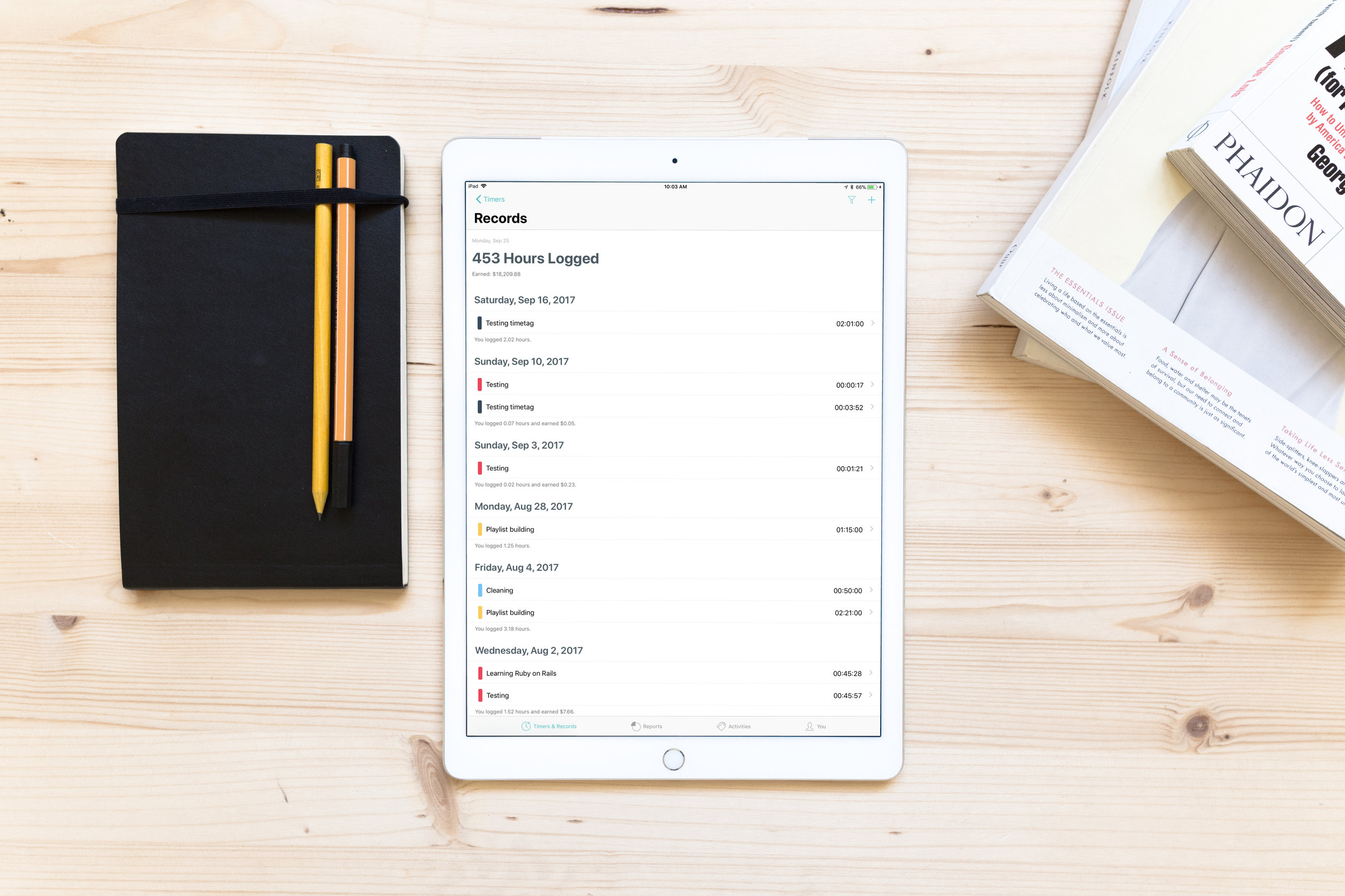 Record, View and Gain Insights about Your Time
TimeTag Pro: Unlock all the awesome.
TimeTag is available as a free download on iOS and macOS. The Pro version upgrade is available as a monthly ($4.99) or annual ($39.99) subscription (USD), and gives you access the following awesome benefits below. You can also learn more here: TimeTag Pro Benefits
Cloud:

Syncing across your personal devices (iPhone, iPad, and Mac).

Web:

Access all your records from any modern browser on any computer -- including Windows machines.

Dashboard:

View charts and statistics about your time.

Custom Exporting:

Adjust the settings of the exported repots, turning on and off columns and tables

Calendar importing (iOS):

Import events to populate your tags, categories and records all with a few taps.

Locations (iOS):

Start and stop timers automatically based on your location.

Build your own reports (iOS):

Create your own pie charts, bar charts and line charts and print them to PDF.

Continued premium updates and improvements:

Constant improvements and features to make the app work even better for you.
Download TimeTag for Free &
Upgrade To Pro any time.